INTERCOM Private Investigators
Agency of Surveillance and Investigations based in Argentina, with more than 49 years in the market, providing help for individuals, corporations, small and medium businesses, law firms and insurance companies. Over the years, we have helped many corporate and individual clients to obtain the evidence that has given them the ability to make informed decisions. We have our office in an excellent area of the City of Buenos Aires for a personalized and confidential attention.This site aims to provide investigative services in Argentina for all citizens in United States creating a channel of communication faster and more efficient.
About Us
INTERCOM Private Investigators offer a friendly, discreet, affordable and most importantly, highly effective Private Investigation service across Argentina and bordering countries. Over the years, we have helped many corporate and individual clients to obtain the evidence that has given them the ability to make informed decisions and achieve absolute peace of mind. Our reputation is built on our complete discretion and cost effectiveness, achieved through the use of the most advanced techniques and some of the most highly experienced Private Investigators in Argentina.
• ON DUTY ALL DAY LONG.
• INCLUDING HOLIDAYS.
• ADVICE AT NO CHARGE.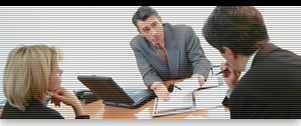 Services For Individuals
We take the time to get to know your individual needs and to offer advice and support which will encourage you to make informed decisions. Whether you require surveillance for matrimonial matters, a process server to serve court documents, trace people or a fraud investigator, we have many years carrying out various private investigations.
Cheating and Infidelity.
Background Investigations.
Missing Persons | Locate Heirs.
Video/Photo Surveillance.
Attorney Support.
Electronic countermeasures.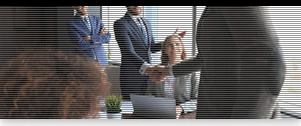 Services For Companies
A business associate might be trying to defraud you or a employee is being disloyal, before you can confront someone with whom you have a relationship, you must have all of the facts. Whether it's carrying out observations on a cheating partner, surveillance on a dishonest employee or following someone you wish to know more about, we will provide you with the information and evidence you require.
Insurance Investigation.
Insurance Investigation.
Locate person's place of work or home.
Investigate a person's background.
Carry out surveillance on an employee.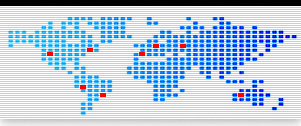 Our Clients
We provide investigatives services for people and companies all around the world - Germany, United States, Spain, Latin America, Lituania, Rusia, among others - A selected list of clients is set out below, due our confidential services we can only mention some of them. We'd like to thank our clients for the trust they place in us.
Our Location
Our main office address:
Phone: 54-11-4807-4755
Street Esmeralda 740 - Floor 7 - Office "708"
ZIP C1007ABH - Capital Federal
Buenos Aires - Argentina
Tel / Fax: 54-11-4807-4755
Tel: 54-11-4834-6988
CellPhone: 54-11-15-4447-8093
Whatsapp: 54-11-15-4447-8093
Contact Us
For more information about any of our services or to ask a specific question about an enquiry please feel free to contact us. Your privacy is important to us, We treat all information you provide as confidential.
(*) This field is required.